Plantation
- art installation




Context
EN
Plantation is an installation created in an attempt to find a new, almost symbolic use for what has been discarded. The project is the result of the artist's observations of the streets of London where she lived, and her general interest in the issue. of waste. City night life leaves many traces, including drinking glasses abandoned in the most surprising places. In order to investigate this phenomenon, Patanowska spent several months, roving the streets of London between 4 and 6 am, photographing and collecting glasses abandoned at bus stops, rubbish bins, street benches and even shopping trolleys, fences and underground trains. The result of the project is an installation consisting of photographs and drinking glasses with porcelain elements placed in them. The ceramic objects have been designed and hand-made by the artist to allow their users to watch the growth process of both plant stems and roots. The wheel-thrown porcelain objects are unique and can be used with any type of drinking glass. This is how PLANTATION grows.


PL
Plantacja to instalacja, która powstała z potrzeby znalezienia nowego, niemal symbolicznego użycia dla tego, co zostało porzucone. Projekt jest efektem obserwacji ulic w Londynie, gdzie artystka mieszkała, oraz jej ogólnego zainteresowania problemem śmieci. Nocne życie miasta pozostawia wiele śladów – pośród nich szklanki i kieliszki porzucone w najmniej oczekiwanych miejscach. Aby zbadać to zjawisko, Patanowska spędziła kilka miesięcy, prowadząc wędrówki między 4 a 6 rano, przeczesując ulice, kolekcjonując i fotografując (każdemu obiektowi zrobiono zdjęcie w miejscu, gdzie został znaleziony) szklanki z przystanków autobusowych, śmietników, ławek, a nawet wózków na zakupy, płotów czy kolejki metra. Efektem końcowym projektu jest instalacja składająca się ze zdjęć, szklanek i spoczywającego na każdej szklance porcelanowego komponentu, zaprojektowanego i wykonanego przez autorkę. Komponent umożliwia obserwowanie procesu wzrostu roślin – zarówno ich łodyg, jak i systemu korzeniowego.Toczone przez artystkę na kole garncarskim obiekty z porcelany są unikatowe i dopasowane do każdej szklanki. W ten sposób rozrasta się PLANTACJA.

Shape depend of the place
EN
PLANTATION was created during Alicja Patanowska's studies at the Royal College of Art in London. The project has been carried out since 2014. The shapes and sizes of subsequent installations are connected with the contexts and places where are built.
PL
PLANTACJA powstała podczas studiów Alicji Patanowskiej w Royal College of Art w Londynie. Projekt kontynuowany jest od 2014 roku. Kształt i wielkość kolejnych instalacji są związane z kontekstem i miejscem, w którym powstają.


Tabor Bator Art Auction 2016
Shanghai Museum o Glass 2014
Awards
EN
Displayed in a number of places around the world, such as London, Seoul, Galway, Shanghai, Baku, Leipzig, Stokholm, Berlin, Milan, Wroclaw, the installation has made it to several art collections, e.g. Lord Mervin Davis' and the Shanghai Museum of Glass, to name just a few.

The installation has been recognized with awards:
2019 – FRANZ Rising Star Project, Franz Collection, Taiwan, China
2017 – Gazeta Wyborcza WARTO Award, Visual Arts, Wroclaw, Poland
2015 – Highly Commended Award, BRITISH GLASS BIENNALE 2015, Stourbridge, UK
2014 – The Charlotte Frazer Main Award 2014, Royal College of Art, London

PL
Instalacja pokazywana w wielu miejscach, np. w Londynie, Seulu, Galway, Szanghaju, Baku, Lipsku, Sztokholmie, Mediolanie, Berlinie czy Wrocławiu, znalazła się w kilku kolekcjach sztuki, m.in. Lorda Mervina Davisa i Shanghai Museum of Glass.

Projekt został wyróżniony nagrodami:
2019 – FRANZ Rising Star Project, Franz Collection, Taiwan, Chiny
2017 – Nagroda Gazety Wyborczej WARTO, Sztuki Wizualne, Wrocław, Polska
2015 – Highly Commended Award, BRITISH GLASS BIENNALE 2015, Stourbridge, UK
2014 – The Charlotte Frazer Main Award 2014, Royal College of Art, London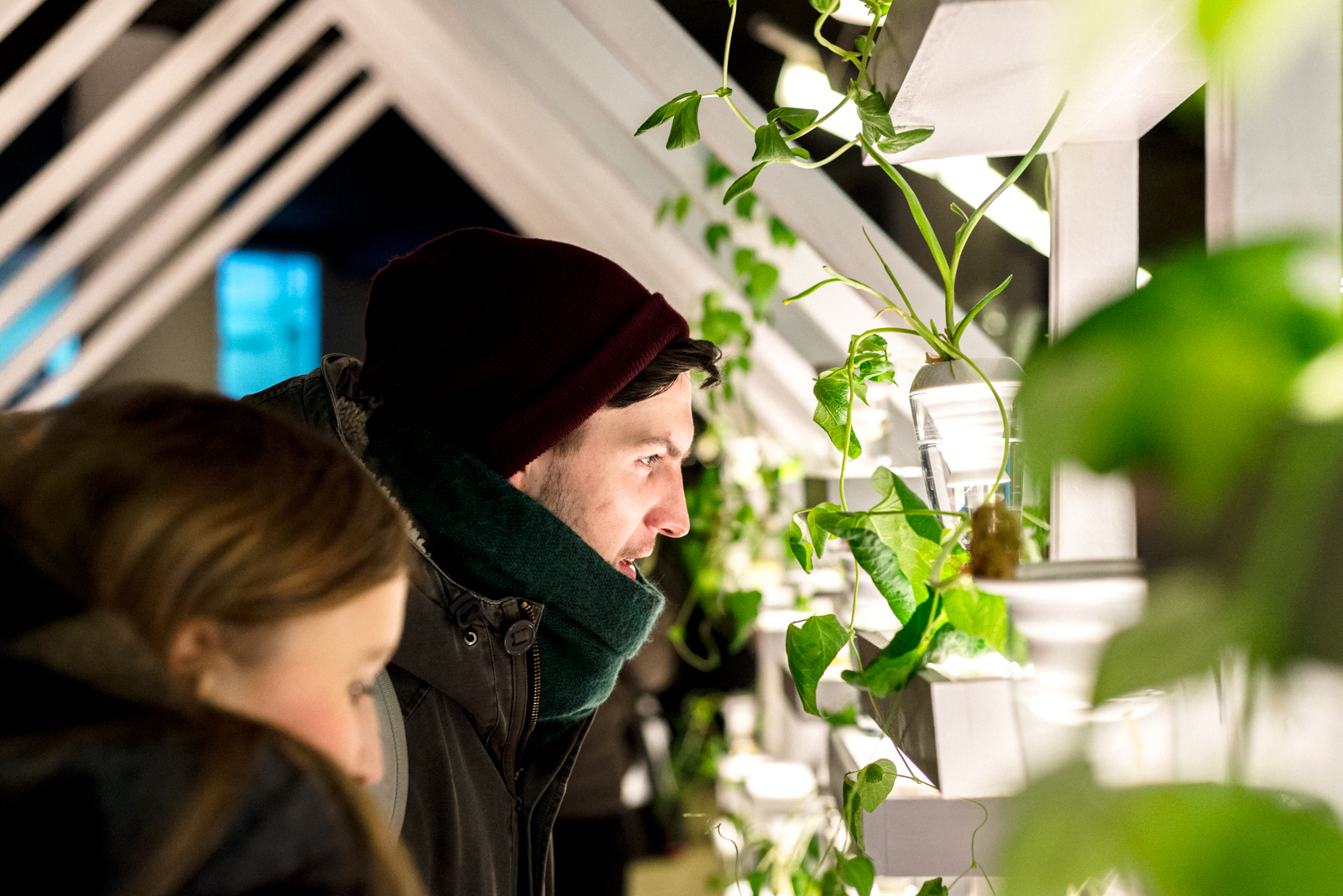 New Horizons Association 2016-17



Greenhouse
EN
The architecture of the Plantation installation which refers to the idea of a greenhouse, has been created by Szymon Hanczar in cooperation with Magdalena Kasprzycka and Przemysław Słowik, with the support of New Horizons Association.
One of the most important elements of the installation are light and water, which focus the audience's attention on the installation's crucial component: the plants. Designers focused on highlighting the ceramic forms together with germinating plants. The effect was achieved by placing light sources inside the shelves on which the objects are displayed. Light passing through the water illuminates the roots and ultimately the entire object.


PL
Architekturę obiektu odwołującą się do idei szklarni, stworzył Szymon Hanczar wraz z Magdaleną Kasprzycą i Przemysławem Słowikiem przy wsparciu Stowarzyszenia Nowe Horyzonty.
Projektanci skupili się na wyeksponowaniu i podkreśleniu prezentowanych form ceramicznych wraz z kiełkującymi roślinami. Elementem, który do tego posłużył jest światło umieszczone w półkach, na których ustawiono eksponaty. Przechodząc przez wodę rozświetla system korzeniowy roślin, a w efekcie końcowym również i cały obiekt.



Supraśl 2017


Visual Arts & Design

EN
Initially, Plantation was rooted completely in the area of visual arts, but as a result of the enthusiastic reception, a line of products was made, basing on the principles of the original artistic project. Preserving the name for both the product and artistic action is aimed at underlining the fact that the areas of visual arts and design interpermeate.

PL
Założenia Plantacji były początkowo całkowicie osadzone w obszarze sztuk wizualnych, jednak w wyniku szerokiego odzewu ze strony odbiorców powstała linia produktów bazująca na pryncypiach projektu artystycznego. Zachowanie tej samej nazwy dla obu (produktu i działania artystycznego) ma na celu podkreślenie faktu wzajemnego przenikania się pola sztuk wizualnych i designu.